When Brad Pitt and Leonardo DiCaprio signed on to star in Quentin Tarantino's film Once Upon A Time in Hollywood, the movie became destined to be a box office hit. The combined star power of the two Oscar winners radiated off the screen and made the film one of 2019's biggest draws.
Considered Hollywood royalty, Pitt and DiCaprio have had their pick of roles for years. When both were approached to star in a 2006 film that covered a different type of romance, the two rejected the offer.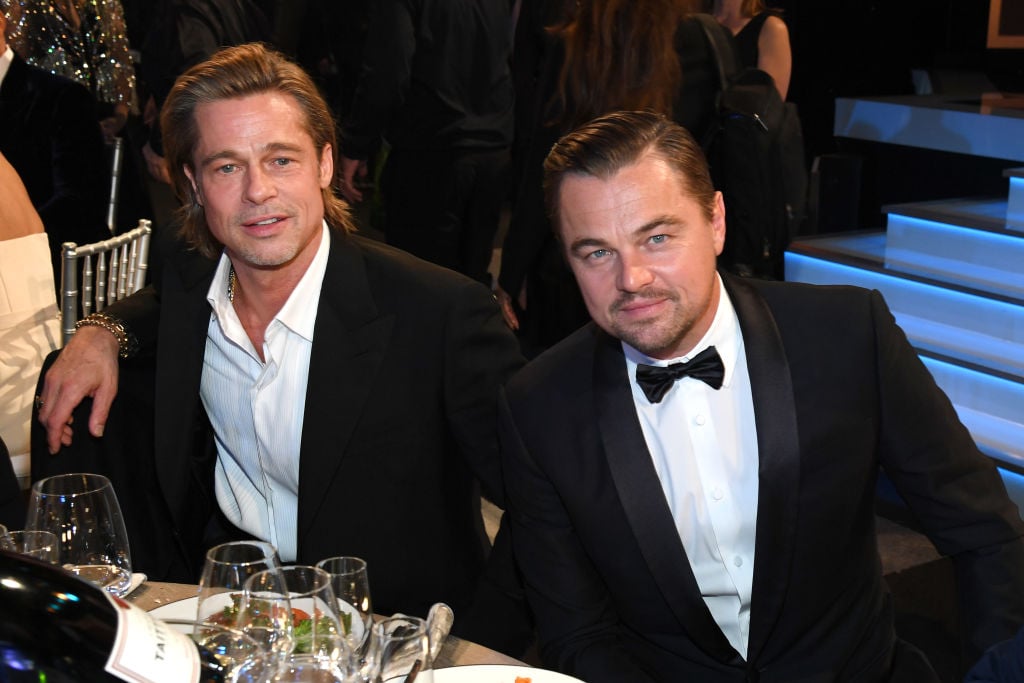 'Once Upon A Time in Hollywood' actors enjoyed working together
Though most attention has been on Pitt and DiCaprio's teaming up for Once Upon A Time in Hollywood, the two collaborated prior to Tarantino's flick. Popsugar reported that both actors appeared in Martin Scorsese's short film The Audition in 2015 along with Robert DeNiro, playing fictional versions of themselves.
The pairing clearly was a pleasant experience for both superstars, where they sang each other's praises at the Cannes Film Festival last year.
"It was really great ease and really great fun," Pitt said as reported by Us Weekly.  "It's that thing of knowing you've got the best of the best on the opposite side of the table holding up the scene with you and there's great relief in that."
RELATED: Brad Pitt Beat Out George Clooney for a Career-Making Role
DiCaprio reciprocated Pitt's admiration. "Brad is not only a terrific actor, but he's a professional," the Titanic star said. "I have to say it was incredibly easy — incredibly easy working with Brad."
Brad Pitt and Leonardo DiCaprio turn down groundbreaking roles
In 2006, the film Brokeback Mountain showcased a love story between rodeo cowboy Jack Twist and ranch hand Ennis Del Mar. At the time, the material wasn't attracting much attention from A-list celebs. Director Gus Van Zant, who headed films including My Own Private Idaho and Good Will Hunting, began working on the project and recalled the difficulty in recruiting top stars.
"Nobody wanted to do it," Van Sant revealed, according to IndieWire. "I was working on it, and I felt like we needed a really strong cast, like a famous cast. That wasn't working out."
Van Sant listed several renowned actors who turned down the lead roles, including the Once Upon A Time in Hollywood stars. "I asked the usual suspects: Leonardo DiCaprio, Brad Pitt, Matt Damon, Ryan Phillippe," the director shared. "They all said no."
RELATED: Brad Pitt Net Worth and How He Makes His Money
Starring roles went to Heath Ledger and Jake Gyllenhaal
The film went on to star Heath Ledger as Ennis and Jake Gyllenhaal as Jack. Brokeback Mountain went on to earn eight Oscar nominations including Best Picture, Best Actor for Ledger, and Best Supporting Actor for Gyllenhaal. Van Sant left the project, with director Ang Lee taking the helm and winning an Academy Award as Best Director for his work on the film.
Producer and screenwriter Diana Ossana recalled the challenge of casting the movie. "Yes, all those young gentlemen (at the time) turned down the project, for various reasons," she said of the actors they approached, commenting on the more introverted character to be portrayed. "Casting Ennis in particular was the ultimate hurdle."
Van Sant admitted that the difficulty of assembling a somewhat famous cast deterred his excitement for the project.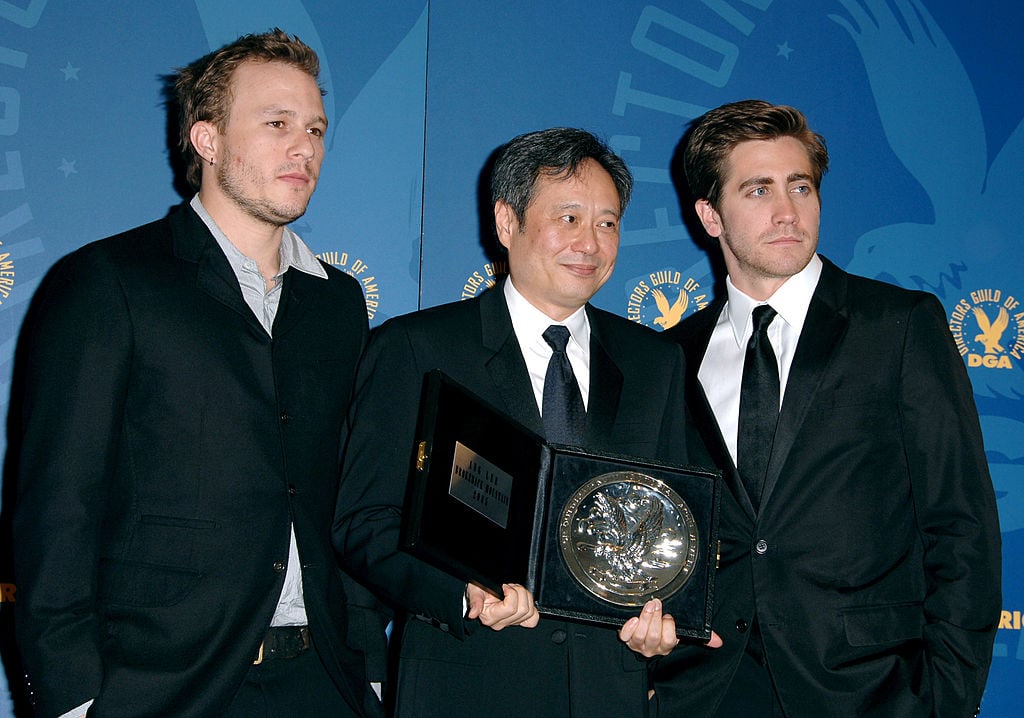 RELATED: Marvel's Jake Gyllenhaal Once Gave Ex Reese Witherspoon This Compliment
"What I could have done, and what I probably should have done, was cast more unknowns, not worried about who were the lead actors," he said. "I was not ready. I'm not sure why. There was just sort of a hiccup on my part. There was something off with myself, I guess, whatever was going on."
IndieWire reports that Brokeback Mountain became "one of the most financially and critically successful LGBTQ films of all time."
Source: Read Full Article