TL; DR: 
Meghan Markle's made multiple appearances at Prince Harry's polo matches so far in 2022. 
A royal expert says it could mean "all is not well" for the couple.
The appearances come amid Netflix canceling Meghan Markle's series and a possible delay of Prince Harry's memoir.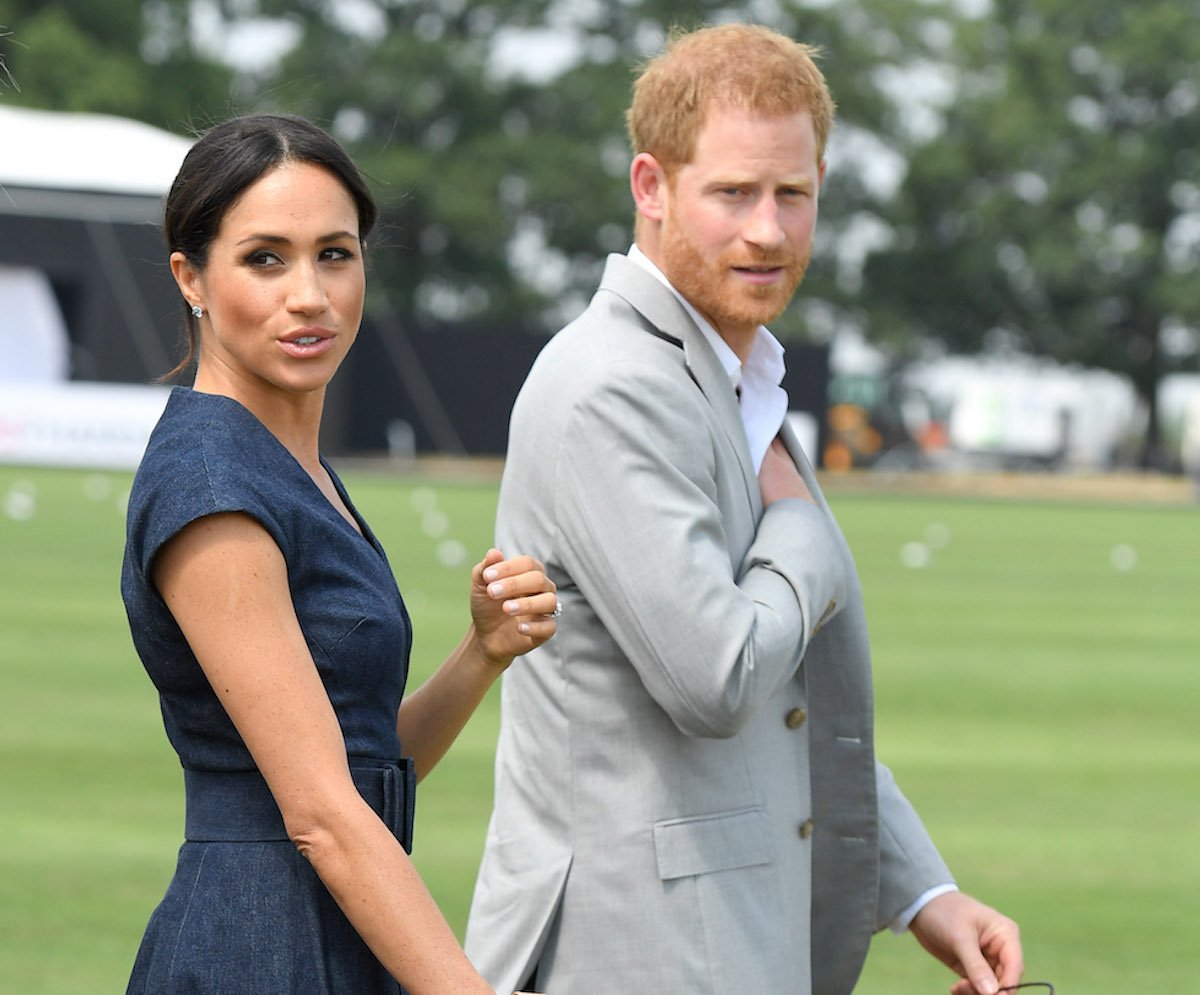 Problems in Montecito? Meghan Markle attending Prince Harry's polo matches could spell "trouble."
The Duke and Duchess of Sussex are gearing up for Platinum Jubilee weekend. However, Meghan's recent polo appearances could go beyond a fun day out. Instead, they may be a result of struggles with Netflix and Spotify. 
Meghan Markle watches Prince Harry play polo
It's no secret polo is a sport British royals play and love. Because Harry's no longer living in the U.K. doesn't mean he's given up the game.
The father of two's schedule has him playing polo for the full summer season in Santa Barbara, California. He is on the Los Padres team with his longtime friend, Nacho Figueras.
With a tournament scheduled for June 2022, Harry's already participated in a number of matches. There to cheer him on from the sidelines has been Meghan.
Paparazzi captured photos of Meghan two days in a row at the Santa Barbara Polo and Racquet Club in May 2022. Later in the month, the Duchess of Sussex attended yet another polo match of Harry's where she handed out the trophy to the winners wearing a polka-dot blouse and white shorts. 
A royal expert suggests Meghan Markle's polo appearances could mean 'all is not well'
In a May 26 episode of the Palace Confidential podcast, Daily Mail diary editor and royal expert Richard Eden examined Meghan's polo appearances. Eden suggested her showing up at the matches could be more than simply wanting to support Harry. 
He explained it could signal "all is not well" will the Duke and Duchess of Sussex. Particularly, they could be struggling with their Spotify and Netflix deals.
"We've got Meghan turning up at all these events, handing over trophies the same way she turned up at the Invictus Games. And to me, that's an indication that all's not well," Eden said.
He went on, saying Meghan's animated series, Pearl, getting canceled by Netflix hit her hard after she spent "a lot of time and effort" on it. 
"I do sense there's a bit of trouble there really," he said. "It's very curious all these photos of Meghan getting involved with all these polo events."
Eden remarked polo appearances haven't been a regular thing for the couple. He said they've previously only attended major events together in the past.
The royal expert continued, saying Meghan and Harry "over-extended themselves" with their financial commitments. Since stepping back from their roles as senior royals in 2020 they've embarked on numerous business ventures. 
However, as Eden noted, "there's a lot that seems to be in flux." Even what the future holds for Harry's memoir seems uncertain. Reports say the title could be delayed to accommodate for Platinum Jubilee celebrations.
Meghan Markle supposedly 'wasn't very keen' on Prince Harry playing small-time polo matches 
Also on Palace Confidential, Eden reflected on what he'd previously written about Meghan's feelings on polo. He recalled the now-40-year-old wanting Harry to only play in matches that would make a significant amount of money for charity.
"I remember writing about the polo back in Britain years ago that Meghan wasn't very keen for Harry to play in polo matches unless it could be guaranteed that it would raise £1million for charity each time," he said.
"She felt that it was kind of beneath him to be playing in matches that would just make a few thousand pounds when he should be going for the big-ticket matches," he explained. 
Source: Read Full Article