On Jan. 14, BTS' new webcomic 7FATES: CHAKHO became available on WEBTOON. The mythical webcomic features an original story by HYBE with characters based on and portrayed by Jin, Suga, J-Hope, RM, Jimin, V, and Jungkook of BTS. Here is how fans of BTS can read 7FATES: CHAKHO.
BTS fans can read '7FATES: CHAKHO' on WEBTOON
7FATES: CHAKHO is an entirely digital comic experience. The story is available as a webcomic on WEBTOON and a web novel on Wattpad.
The first episode of 7FATES: CHAKHO became available on WEBTOON on Jan. 14. New episodes of the webcomic will be released on the platform weekly. To read the webcomic, fans of BTS can simply visit WEBTOON each week.
7FATES: CHAKHO is the first of three webcomics featuring HYBE artists. In 2022, HYBE and WEBTOON will also launch Dark Moon: The Blood Altar with ENHYPEN and The Star Seekers with Tomorrow X Together. The webcomics were originally announced during the "2021 HYBE Corporate Briefing with the Community."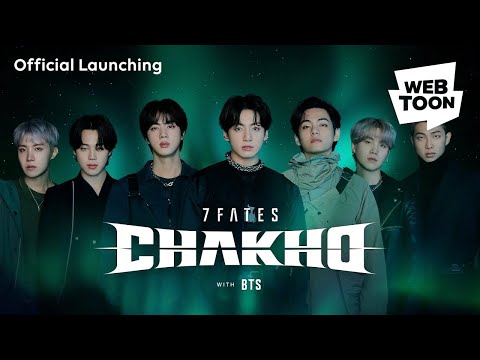 What is '7FATES: CHAKHO' about?
In 7FATES: CHAKHO, Jin appears as Hwan, Cein is inspired by Suga, Hosu is inspired by J-Hope, RM appears as Dogeon, Haru is inspired by Jimin, V appears as Jooan, and Zeha is inspired by Jungkook.
According to a press release, the web comic "follows seven young men bound by fate. After growing up together through a series of trials and tribulations, they must become a unified group of seven to unlock their destiny. 7Fates: CHAKHO is an urban fantasy story set in the near future, inspired by the 'Chakhogapsa' tiger hunters of the Joseon Dynasty in Korea. The story reimagines traditional Korean tiger tales and a mythological world of wild beasts."
Leading up to the release of the web comic, the BTS members appeared in teaser trailers for 7FATES: CHAKHO.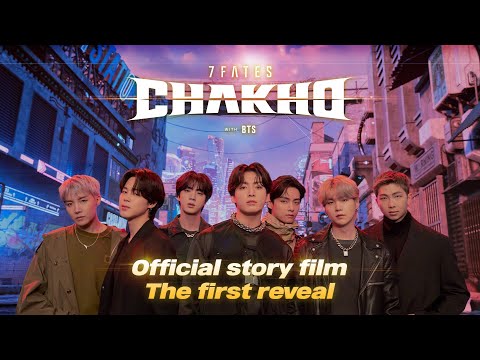 The members of BTS are currently on vacation
While new content like 7FATES: CHAKHO is being released, Jin, Suga, J-Hope, RM, Jimin, V, and Jungkook are currently enjoying a well-deserved vacation.
Big Hit Music published details about the vacation on Dec. 5, 2021, in an official statement on Twitter, writing:
"We would like to inform you that BTS is planning to take a second official extended period of rest since their first in 2019 after they complete their official scheduled events of 'BTS Permission To Dance On Stage- LA' and the '2021 Jingle Ball Tour.'
BTS stayed active in order to engage with fans in 2020 and 2021 amidst the COVID-19 situation, and achieved dazzling results to cement themselves as top global artists.
This period of rest will provide the members of BTS who have tirelessly committed themselves to their activities, a chance to get re-inspired and recharge with creative energy. It will also be the first time for them since their debut to spend the holiday season with their families. We kindly ask once again that you show consideration for their need to enjoy ordinary and free, everyday lives while solely concentrating on themselves, albeit for a short while, during their period of rest.
BTS will be focusing on preparing for the concert and release of the new album that will mark the beginning of a 'new chapter.' They are preparing for a concert this coming March to connect and communicate with the fans in-person in Seoul."
Source: Read Full Article