Foo Fighters frontman Dave Grohl knows it can get sweaty on stage, performing music to thousands of fans. When Foo Fighters play to audiences worldwide, Grohl is the center of all the action. He's running up and down, screaming his head off (unless he's sitting on a rock 'n' roll throne with a broken leg). There's no stopping what he'll do to get a crowd going.
However, somewhere along the way, during each performance, Grohl starts smelling like cat piss, and he doesn't understand why.
Dave Grohl starts smelling like 'cat piss' halfway through Foo Fighters gigs
The Nirvana drummer and Foo Fighters frontman revealed he starts smelling like cat piss halfway through Foo Fighters gigs during an interview on 95.5 KLOS. He doesn't know why or how.
In the beginning, the radio host excused himself because his right armpit had been "working overtime," and he stunk. Grohl agreed he gets "more stank" on one side than the other. That led Grohl into his cat piss story.
"I actually have this thing that's going on now that's freaking me out, and I don't know what it is. But it's the last trip, like the last tour, that halfway through the show, I smell like cat piss," Grohl said. "I swear to god." Grohl asked Foo Fighters drummer Taylor Hawkins if he gets it too. Hawkins replied yes.
"But at that last show in San Diego, I walked off stage, and I asked people to come smell me. I said, 'Do I smell like cat piss? I smell like cat piss.' Nobody said, 'Yeah, you smell like cat piss.'"
Grohl continued, "I don't know what it is, I dump water on me all the time, and then it's like maybe the Jäger is coming out through the pores."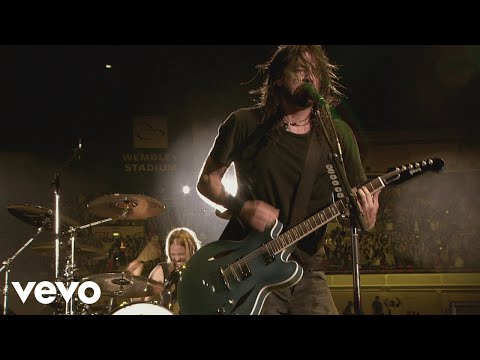 Sometimes, Grohl can smell the audience
The radio host at 95.5 KLOS asked Grohl if he ever smelled the audience. Grohl said he had on more than one occasion.
"Sometimes you get-like if you play one of those hokey arenas where they put something over the ice, and then you get like 10 thousand people bouncing around, it creates this little cloud-like this own weird little weather system and then that'll hit you.
"I can tell which states weed is legal in because you get close to the audience, and all of a sudden it's purple haze and you're out of your mind."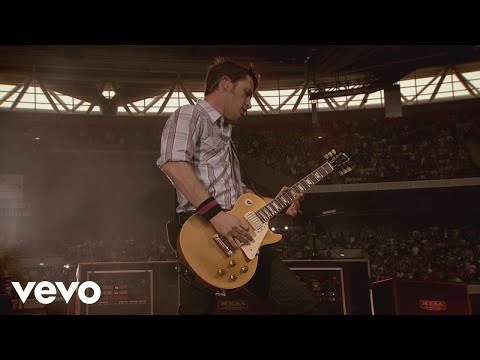 The frontman's pre-show ritual
Grohl also revealed his pre-show ritual. It involves heavy drinking and a bit of peer pressure.
"An hour and a half before the gig," Grohl said, "I take three Advil. An hour before the gig, I have a Coors Light. About 50 minutes before the gig, I hit my first Jägermeister, finish the Coors Light, get another Coors Light going.
"Now there's a bunch of people around, so I'm throwing shots at everybody and I'm taking shots with everyone in the room. The next Coors Light is down, I get a cold one. Now it's about maybe 20 minutes before going on. I've had three or four shots of Jäger and three Coors Lights. They sort of clear the room and we get 15 minutes to ourselves.
"So then, it's all of us and I feel guilty because I'm the only one who's been doing the shots of the Jag so I start feeding shots of Jag to the rest of the band who are all drinking white wine and champagne and whatever.
"So I'm pounding them with Jag but I have to take them [the shots] with them so now I'm five or six shots in. It's like, it's time to walk to the stage so I crack another beer just to have a cold one as I walk up and I pick up the bottle and drink the last inch of the Jag!
"Then we play for three hours, in which I'm also drinking Jäger onstage (laughs)." If Grohl doesn't take the Advil, he gets a "swelling aneurysm headache" from screaming his head off for three hours.
So maybe the Jäger does come out of Grohl's pores. One thing is for sure, though, Grohl doesn't smell like Teen Spirit after Foo Fighters gigs.
Source: Read Full Article