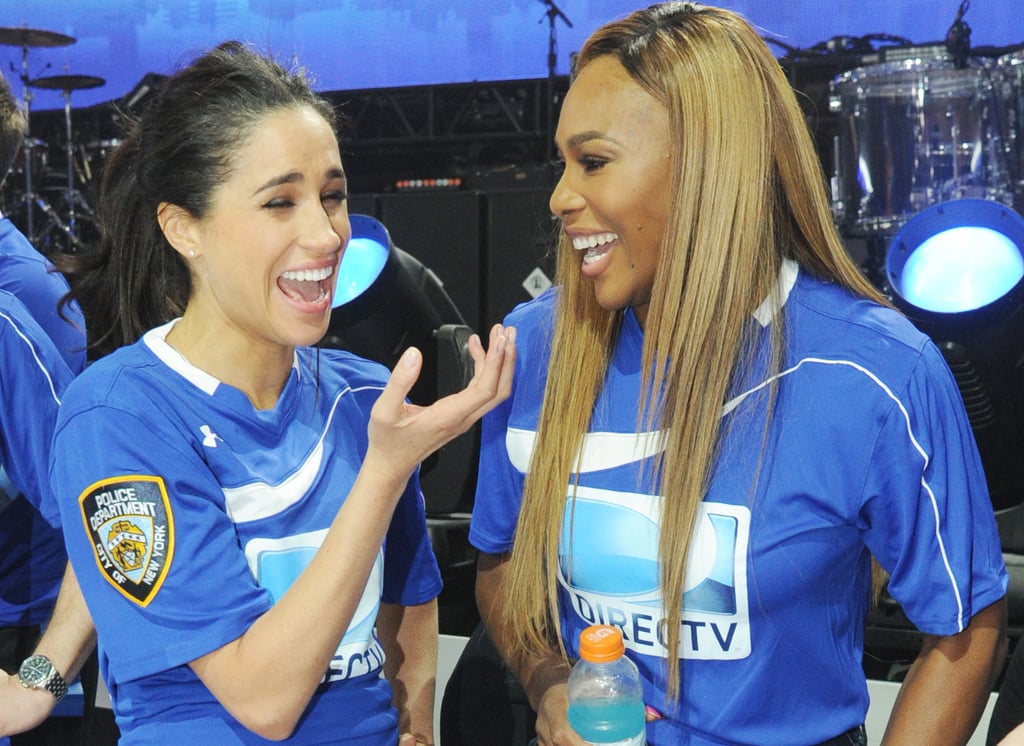 Serena Williams on Meghan Markle

Meghan Markle and Serena Williams go way back. The two first met at the Super Bowl in 2010 and have been friends ever since. In fact, Markle frequently attends Williams's matches at the US Open and Wimbledon, and Williams was front and center at Markle and Prince Harry's nuptials in 2018. While Markle and Williams both "have a penchant for hot sauces and adore fashion," the duchess previously wrote on her now-deleted blog that what connects them is their "belief in exceeding expectations" and their "endless ambition."
In 2020, Williams was asked how she felt about Markle leaving the royal family and moving to LA, and in true fashion, she handled it like a pro. "I don't know what you're talking about, don't know nothing about that," she joked as she pulled a Mariah Carey. "Never seen her, never heard of her, don't know her . . ."
In August, the now-retired tennis icon appeared as Markle's first guest on her Spotify podcast "Archetypes." During their conversation, Markle and Williams reflected on embracing ambition at a young age, shared stories about balancing motherhood with their careers, and touched on the topic of being in control of their own narratives.
Most recently, Williams made a surprise appearance in the third episode of Markle and Harry's Netflix docuseries, "Harry & Meghan," where she spoke on the couple's romance. "I'm looking at it through the lens of my friend, not a princess," she says. "They as a couple are so tight and rely on each other so much, and are each other's best, best friends."
In honor of Williams and Markle's friendship, check out some of the sweetest things they've said about each other over the years.
Source: Read Full Article