It seems that Ronnie Ortiz-Magro has been doing some reflecting during the coronavirus (COVID-19) lockdown. On May 8, the Jersey Shore star shared a message on his Instagram Story that suggested he's learning to let some things from his past go. He explained that he'd learned his lesson about holding onto relationships that were no longer working. 
Ronnie Ortiz-Magro has had a difficult year 
Ortiz-Magro, 34, has had a tumultuous year. He split from his former girlfriend Jen Harley, who is also the mother of his 2-year-old daughter Ariana, and spent months apart from his child until their reunion in early May. And he recently reached a plea deal in a domestic violence case stemming from an altercation with Harley in September 2019. 
The Bronx-born reality star also seemed to pull away from his Jersey Shore castmates as he struggled with turmoil in his personal life. In a recent episode of Jersey Shore: Family Vacation, Vinny Guadagnino shared that Ortiz-Magro had been a bit distant. As a result, his co-stars were thrilled when he agreed to party with the guys in New Orleans. 
"I'm happy to see Ronnie," Guadagnino said after a brief phone conversation with his friend. "I mean, we haven't heard from him, but we miss Ron and want to make sure he's okay. We hope he's okay, but maybe he's not — we don't know. But I hope he can pull it together and we can all go do this … we are Ronnie's family, so it can kind of help Ronnie get on a better path just being with us."
"Despite everything that's going on with Ronnie right now, I really want him to show up," Mike "The Situation" Sorrentino added. "Because I feel that if he comes to New Orleans, we'll be able to take his mind off of things. And one day at a time, he'll be able to put this behind him."
Ronnie Ortiz-Magro says he's not holding on to relationships just because of the memories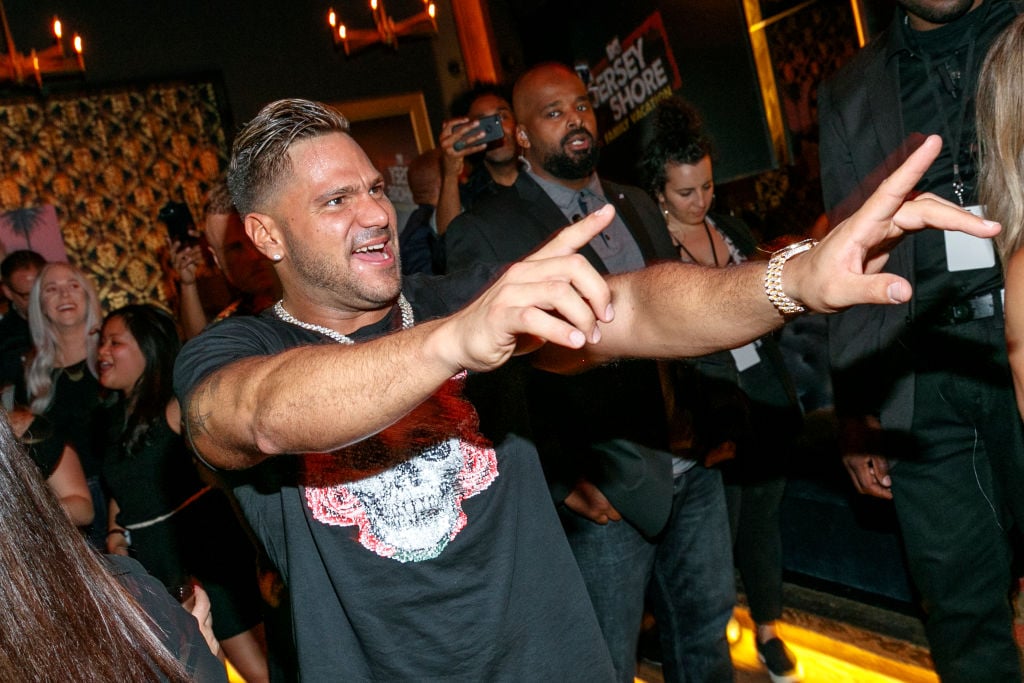 While Ortiz-Magro hasn't given up on his Jersey Shore bros, he also appears to be taking stock of the people in his life. 
"Biggest lesson I've learned is to not hold on to relationships or friendships just because of the memories or how long you've known the person if they don't wanna act right LET THEM GO," he wrote on his recent Instagram Story. 
"The only person qualified to determine your worth is you," he shared in an earlier update. 
He also echoed a message from his Jersey Shore co-star Sammi "Sweetheart" Giancola. After Deena Cortese and Nicole "Snooki" Polizzi told In Touch that they'd "drifted apart" from Giancola, she seemed to reply to their words with a message of her own. "Your taste in people will change when you learn to love yourself," she shared on Instagram. Weeks later, Ortiz-Magro shared the same exact words with his followers. 
With his relationship with Harley seemingly over for good, it sounds like Ortiz-Magro is ready to move on to the next chapter in his life.  
Check out Showbiz Cheat Sheet on Facebook!
Source: Read Full Article