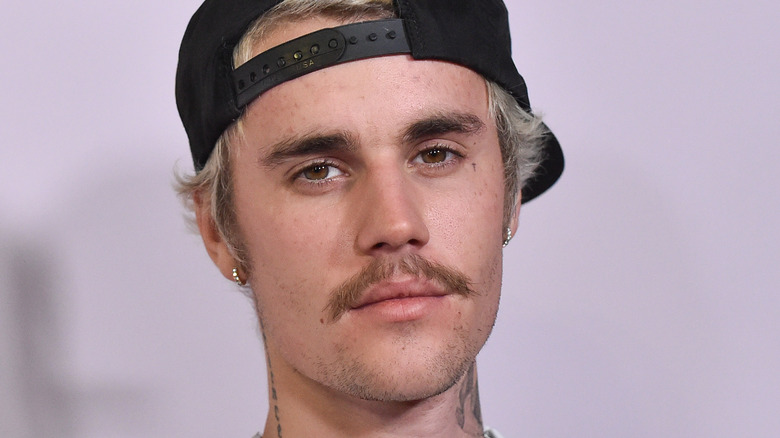 Justin Bieber's every move has been under a microscope since the success of his debut single "One Time," which first hit airwaves in 2009 — something that the singer says took a toll on him from a young age. "I went from a 13-year-old boy from a small town to being praised left and right by the world, with millions saying how much they loved me and how great I was," the "Peaches" singer wrote in a lengthy Instagram post in 2019 (via BBC). "You hear these things enough as a young boy and you actually start believing it. Everyone did everything for me, so I never even learned the fundamentals of responsibility."
"I made every bad decision you could have thought of and went from one of the most loved and adored people in the world to the most ridiculed, judged and hated person in the world," he continued, touching on his life in the limelight and some of the headline-making decisions he's made over the years.
From drug use and arrests to canceling tours and complaints from his neighbors, it's safe to say that Bieber has had his fair share of blunders throughout his career. However, there's one that stands out from the rest and will likely go down in history as one of the crooner's biggest mistakes of all time.
Justin Bieber's pet monkey fiasco is his biggest blunder of all time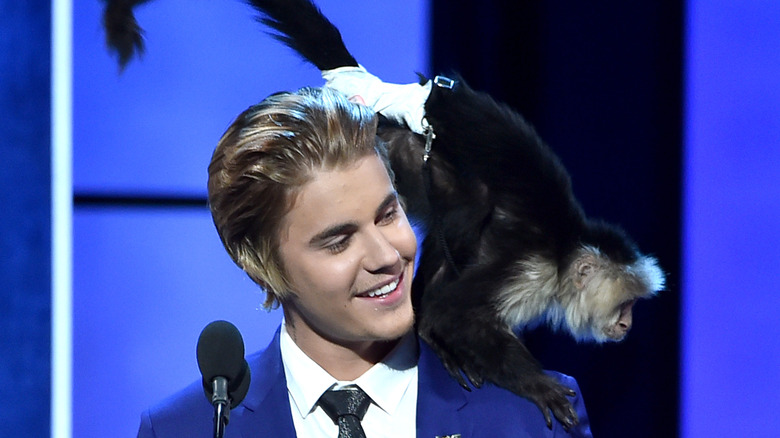 While Justin Bieber has a laundry list of blunders to his name, perhaps his biggest faux pas of all came when he abandoned his pet capuchin monkey, OG Mally, in Germany in 2013 (via People). The monkey, which was reportedly gifted to the singer by a family friend and was also believed to be purchased on the black market, was seized by customs officials when the singer landed in Munich after Bieber brought him on his European tour without the proper paperwork.
While German officials gave Bieber until May to present the proper paperwork and get his pet monkey back, he failed to do so and abandoned OG Mally, who was then transported to a zoo in northern Germany (via CNN). The pop star, who was 19 when the monkey fiasco went down, had to hand over $8,000 to German officials to cover the costs of vaccinations, transportation, and accommodations for the monkey. He eventually ended up paying over $10,000 to cover fines and the costs of caring for the little guy (via CNBC News).
Justin Bieber opened up about abandoning his pet monkey in 2016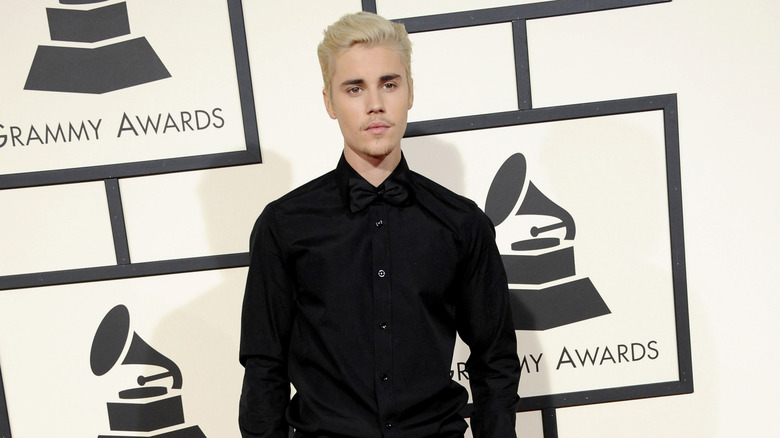 Three years after Justin Bieber abandoned his pet monkey, the pop star opened up about his mishap in an interview with GQ in 2016. "Honestly, everyone told me not to bring the monkey. Everybody," Bieber told the magazine (via People). "Everyone told me not to bring the monkey. I was like, 'It's gonna be fine, guys!' It was the farthest thing from fine. In Germany, that monkey's endangered or something … but I had the papers. I even had it written out that he was a circus monkey and he could travel and all that s***. I had all the right papers. Things get twisted."
"I'm not gonna bring him to Germany or travel with it anymore," Bieber replied when asked what he would do with another pet monkey. "People are always like, 'Why did you get a monkey?' If you could get a monkey, well, you would get a f***ing monkey, too! Monkeys are awesome."
Justin Bieber's monkey still has issues to this day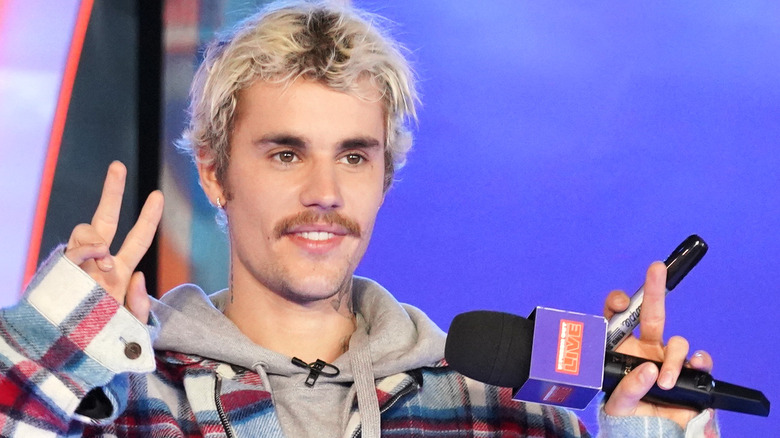 In 2018, a rep from the German zoo that took OG Mally in revealed that, while the monkey was "healthy and seem[ed] to be quite happy," he continued to struggle in some areas after being in Bieber's inadequate care at such a young age. "He still has issues speaking the capuchin language," Asta Knoth of Serengeti Wildlife Park said (via Spin). "He still tries to imitate human speech. He sometimes makes weird scratchy sounds which are not typical for capuchins. That's why we think he still tries to talk to humans."
"It took a while for him to get there because he was taken away from his mother and natural family way too early," Knoth added. "He did not learn to be a monkey."
In 2014, zookeeper Jenny Niawoehner, who cared for OG Mally after Bieber abandoned him, issued some harsh words for the singer, telling The Daily Mail, "I would not like to meet Justin Bieber because I would not have pleasant things to say to him. Mally was frightened [when he arrived], he was alone, he was disoriented and we did not know how things would work out for him. He needed to be cared for constantly."
Source: Read Full Article