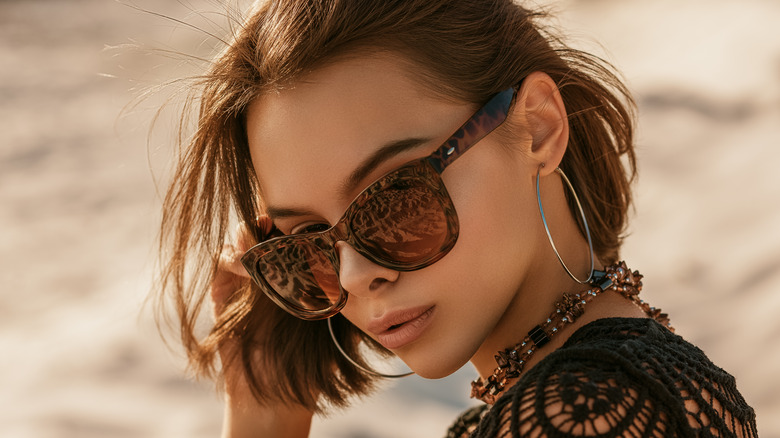 Sunglasses are a summer staple, there's no getting away from that fact. But a common issue for many of us is not knowing which style to opt for, after all not all sunglass styles suit all face shapes.
As per Woman & Home, "a stylish pair of sunglasses has the power to transform your look," making them an essential staple of your summer wardrobe. The issue when it comes to sunglasses, however, is that it's not a "one-size-fits-all situation," and sourcing the perfect sunglasses for your face shape can be a struggle.
You might find that while you love your oblong face shape, it's rather tricky to work out which sunglass shape and style works best for you. According to Oprah, oblong face shapes are long and narrow with a narrow chin and cheeks, and tend to suit sunglasses that are oversized or designed in a wrap style.
If you have an oblong face, opt for wider sunglasses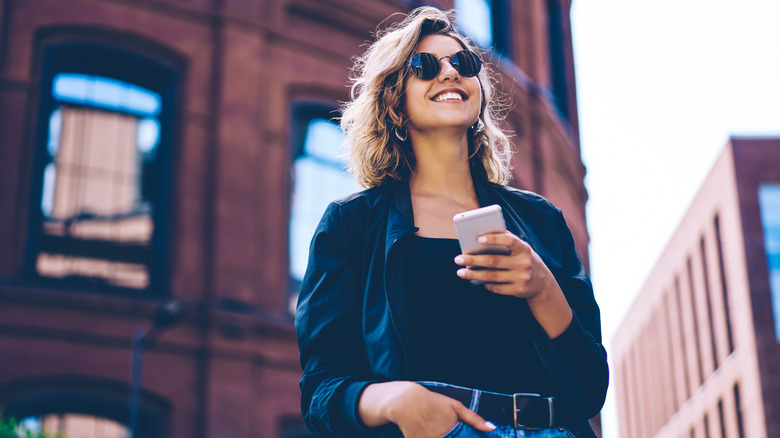 According to Allure, while sunglasses help to keep your eyes safe in the sun and make seeing in brighter light easier, they also add an extra layer to your look. Sunglasses can be a huge fashion statement, just as long as you're able to find a design that suits your fashion style and face shape.
As per Oprah, for an oblong face shape, sunglass frames that have a wide design and feature a pattern can work well to help even out a longer shaped face. Whether that's a subtle pattern or a more distinctive one, patterned frames can look amazing on an elongated face shape.
Opting for oversized frames with silver arms can also work well, as the silver arms prevent the frames from looking overly bulky. While heavy frames look great on longer faces, heavy frames with heavy arms can look overly bulky, so opting for lighter arms can work well to even out the design. A hexagonal shaped frame can also work well with an elongated face shape — there are some fantastic hexagonal sunglass frames trending this summer.
Source: Read Full Article