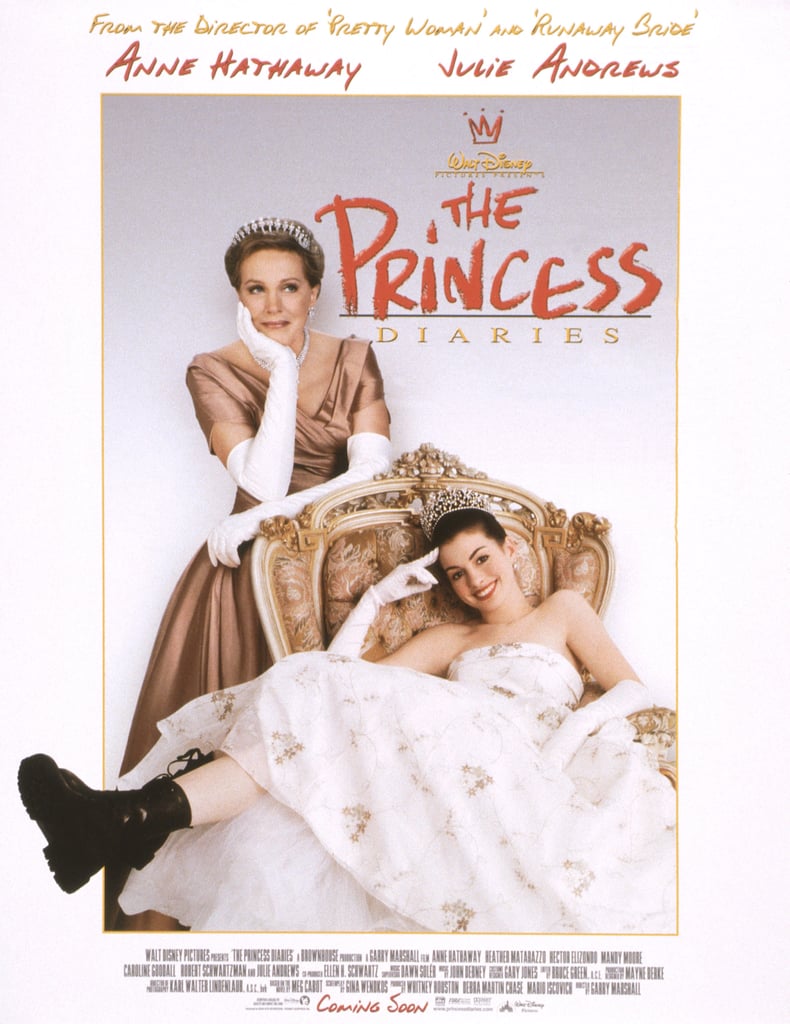 7 Style Moments From The Princess Diaries That Will Forever Be Etched in My Mind

The Princess Diaries is one of the few rom-coms I can watch on repeat without getting bored. It probably has something to do with Mia Thermopolis's relatable personality and style. It resonated with me, not because I also found out I'm a real-life princess — sadly, still waiting on that — but because I spent most of my adolescent years, like Mia, wearing a uniform to school. (I'll honestly never be able to look at beige pleated skirts and polo shirts the same.) The hit 2001 Garry Marshall movie, which was Anne Hathaway's breakout role, is filled with fun style moments that are worth another look.
Let's start with Mia's Dr. Martens, shall we? I particularly loved how she is able to pull them off with everything from a plaid skirt to a ballgown. Another early-2000s staple she rocks? A chic backpack, which causes her best friend Lilly to famously say, "This bag . . . you have one of these bags?!" Also, let's not forget about the time Mia wears a bucket hat to hide her new haircut from her classmates. Ironically, people still wear that hat today! Keep reading to see some of Mia's best style moments.
Source: Read Full Article